Savoring South Indian Delights: Top Restaurants in Malaysia and Singapore
South Indian cuisine, renowned for its aromatic spices and bold flavours, has captivated food enthusiasts around the world. When it comes to authentic South Indian dining experiences, Malaysia and Singapore stand out with a diverse range of restaurants. Join us on a gastronomic journey as we explore the top South Indian restaurants in these Southeast Asian gems.
1. Anjappar Chettinad Restaurant, Malaysia
Located in Kuala Lumpur, Anjappar Chettinad Restaurant promises an authentic taste of Chettinad cuisine in the heart of Malaysia. Chettinad dishes are known for their rich spices and bold flavors, and Anjappar does not disappoint. Dive into classics such as Chicken Chettinad, Mutton Biryani, and the iconic Chettinad Pepper Crab. The restaurant's inviting ambiance and impeccable service add to the overall dining experience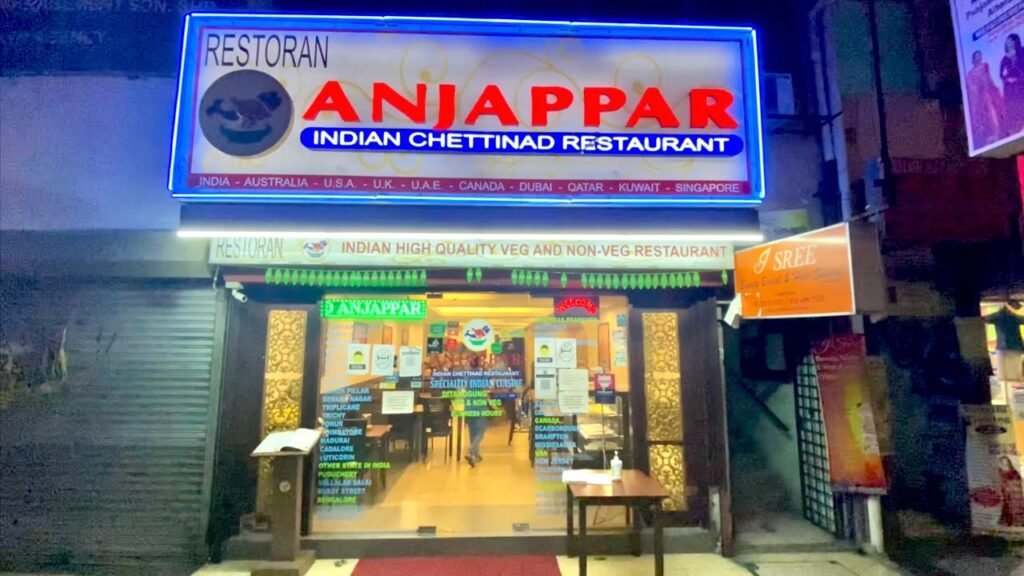 2. Muthu's Curry, Singapore
Muthu's Curry, a culinary institution in Singapore since 1969, has been delighting diners with its South Indian fare. The legendary Fish Head Curry is a must-try, and the restaurant offers a tantalizing fusion of South Indian and Singaporean flavours. Explore their masala dosa, chicken curry, and biryanis for a journey through South Indian culinary excellence. Muthu's commitment to preserving authentic recipes has earned it a special place in the hearts of locals and tourists alike.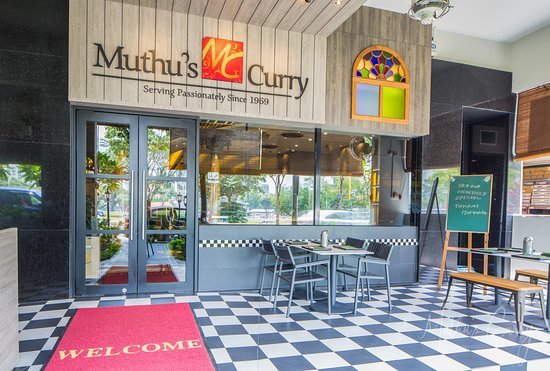 3. Saravanaa Bhavan, Malaysia and Singapore
Saravanaa Bhavan, renowned for its South Indian vegetarian cuisine, has gained global acclaim, including in Malaysia and Singapore. Known for its delectable dosas, idlis, and vadas, Saravanaa Bhavan caters to vegetarians seeking authentic South Indian flavours. The extensive menu also features North Indian and international dishes to cater to diverse palates
4. Komala Vilas, Singapore
For over seven decades, Komala Vilas has been an iconic culinary establishment in Little India, Singapore. The restaurant seamlessly combines tradition with taste, offering an extensive array of South Indian vegetarian dishes. From crispy dosas to flavourful thalis and irresistible sweets like jalebi and gulab jamun, Komala Vilas ensures a sensory journey through South Indian gastronomy.
Sri Paandi, with its numerous branches across Malaysia, holds a special place in the hearts of locals for its authentic South Indian cuisine. Their banana leaf rice experience is a highlight, featuring fragrant rice served with an array of curries, vegetables, and pickles, all presented on a banana leaf. It's a culinary adventure that encapsulates the essence of South Indian dining.
Embark on a South Indian Culinary Odysse
As you explore Malaysia and Singapore, the vibrant culinary landscapes offer a treasure trove of South Indian flavours. From the fiery Chettinad spices to the comforting dosas and biryanis, these top South Indian restaurants promise an extraordinary culinary journey. Whether you're a seasoned South Indian cuisine enthusiast or a newcomer eager to savour the flavours of the subcontinent, these dining establishments are a testament to the global appeal of Indian culinary traditions.
Don't miss the chance to include these top South Indian restaurants in your culinary adventure when you visit Malaysia and Singapore. Each bite is a celebration of the diverse and delectable world of South Indian cuisine, promising an unforgettable dining experience.